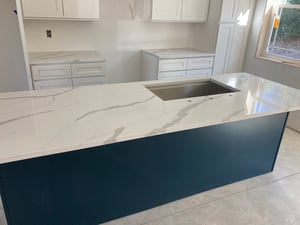 When you're in the market for a new home, deciding between new construction or an existing house may all come down to your wish list.
Typically, house hunting follows your own prescribed parameters that include price, location, market pool, property restrictions and state of the property.
Most buyers enter the market armed with a list of must-haves and desires for their new home, essentially becoming a road map that leads them along a path that could easily end at a crossroads: To build a home that allows for some customization or to shop for an existing home that may not check off all the boxes on the wish list but could be dealt with in a reno down the road.
There are pros and cons with either decision.
Pro: Buying an existing home takes much less time from beginning to the move-in date. The house-hunting process is relatively quick and seamless. You seek pre-approval, research the market, work with a realtor, tour prospective houses, and eventually make an offer on a property. The process from beginning to end can realistically be done within a couple of months and you're ready to move into your new digs.
If time is of the essence for you, buying an existing home makes the most sense.
Pro: Depending on the market, buying an existing home offers the potential for negotiating a lower price on the house. You typically won't have that luxury when you're picking out a floor plan for a new construction, which generally starts with a base price.
Con: The biggest disadvantage of buying an existing home is it may not include all the items on your wish list. You may reserve the right to make changes once you've purchased, but you'll need to consider the costs of making the updates once you've settled in or decide to just live with what you've bought.
Pro: Building a house may take longer than buying an existing home, but you're more likely to get your wish list satisfied. Newly constructed homes as opposed to older houses also are built to meet current energy codes and standards, providing you with a more efficient house that reflects favorably on your utility bills.
Pro: New construction means fewer repairs and less maintenance for the first few years. As well, new homes also come with a warranty, further providing peace of mind should anything go awry, and repairs needed.
Pro: When you build a house, you get to choose various features and fixtures, which enable you to add personal flair to your space. Plus, it's nice to know your new house has never been previously occupied by another human being. From the baseboards to the crown molding, your new home is polished and impeccable. And you're the first to enjoy it and that can be a rather satisfying feeling.
Con: One big drawback when building a home is the time factor. The building process can be lengthy and there's a chance some of the costs could increase simply because of the time frame.
Keeping the lines of communication open and flowing between you and your builder are critical so there are no surprises near the end of the contract.
Con: When you're building a home, your options may be limited. You may decide you love a premium feature that typically isn't offered with the base model, and so your costs will increase with every upgrade you add in your new construction. On the flip side, some may view having limited options as a good thing. Too many choices may add stress, especially if you feel overwhelmed and are forced to make snap decisions in a time crunch.
Pro: Working with a builder can be an exhilarating and exciting experience. Maintaining a good rapport can be helpful when you're trying to decide on materials that won't break your budget. Your builder can provide recommendations and guidance on comparable but more affordable options that may still suit your style.
Whichever path you decide to embark on in your search for a new home, partnering with a qualified and experienced professional like Vista Developers will ensure the journey unfolds smoothly and without roadblocks and potholes.