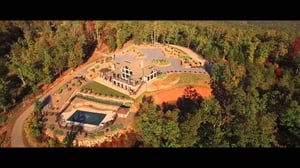 Depending on your personality type, finding a new neighborhood can either be exciting or overwhelming. Regardless of where you fall on the spectrum of eager versus anxious, it's helpful to begin your search by asking yourself several important questions.
These questions will guide you through your possibilities and ultimately lead you to the neighborhood that's right for you!
Let's get started...
Which school district is the new neighborhood in?
For families with children, the school district is one of the most important factors of choosing a neighborhood.
Before you even begin looking at homes and neighborhoods, determine if the school your children attend matters more to you than the neighborhood you live in. If school trumps neighborhood, then start your search with the neighborhoods in the desired school district.
How far is the neighborhood from key destinations?
Think about the places you go every day -- work, school, the gym. You want your home to be a realistic distance from these places so that you don't spend the majority of your days commuting back and forth.
Remember, everyone is different. For some, 15 minutes feels like an excessively long drive, but others need a minimum of 30 minutes to gear up or unwind between home and work. Think about what's right for you specifically.
If you prefer to ride your bike or take public transportation over driving your car, be sure to scope out sidewalk routes and find out how close the nearest bus stop is -- or if public transportation is even offered near the neighborhood you're considering.
Does the neigbhorhood fit your lifestyle?
If you're a runner or a cyclist, you're probably looking for sidewalks, nearby nature trails, or mountain roads.
If you're a fairly social neighbor, you might enjoy a community that has a central hub, complete with grills, picnic tables, fire pits, and a playground for kids. Make sure that the amenities and the setting of your new neighborhood complement your interests and activities.
What's accessible and what's not?
Does the neighborhood have a swimming pool? Is it close to a grocery store? There are no wrong answers; this is really about your preferences.
Some people don't like the idea of community pools, so they're definitely not looking for one in their neighborhood. Still, many people prefer to be in the country away from the hustle and bustle of shoppers, while others take so many emergency trips to the grocery that they're basically wanting a supermarket in their backyard.
What kind of energy does the neighborhood have?
If a neighborhood is in the middle of an upbeat bar scene, hopefully you enjoy beer and very merry neighbors. Consider whether you prefer coming home to a central, lively community or an out-of-the-way, quiet haven.
To gain a complete and accurate perspective of a neighborhood's energy, it's important to experience it at different times of day. Drive down the streets to get a better idea of what traffic is like, and walk around the block to determine if it's accommodating to foot traffic. Look around and notice if there are more families, college students, young professionals, retirees, or a refreshing combination of every age range.
Don't just observe with your eyes, though; take in smells and sounds, too. Talk to your potential neighbors and ask them what life is like in their neck of the woods.
Do you prefer new or historic?
Some people are eager to find the up-and-coming neighborhoods, while others adore the charm of historic homes. Whichever type you are, make sure your neighborhood makes sense with it.
Does it fit into your financial plan?
Because moving to a new neighborhood is exciting, sometimes that excitement clouds a buyer's logic. Keep your budget at the forefront as you search for a new neighborhood -- but also keep an open mind. Your realtor can help you determine if a specific neighborhood is expected to appreciate or depreciate in value in the years to come so that you can make a smart financial investment.
What do you NOT want?
As important as it is to know what you do want in a neighborhood, you also need to know what you don't want.
Will you say no to a neighborhood if there are train tracks within a quarter mile? Are you opposed to dealing with an HOA? Will you walk away if the neighbors have a barking dog? Once you establish your deal breakers, you'll have much easier time filtering your search for a new, ideal neighborhood.
Vista Developers loves guiding home seekers through their search. Contact us today get started on finding the perfect community for you!