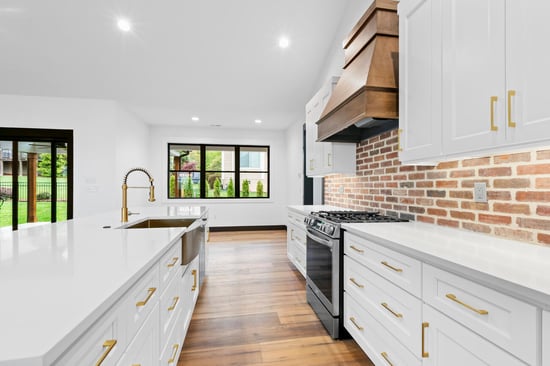 Keeping your home neat is essential, especially when cleanliness can be tied to mental and physical health. A clear space is a clear mind, so keeping your home organized can make you feel good too.
Hopefully you read Part One of this cleaning series. If not, you can catch up here. Part one covers the front entryways, living rooms, kitchens, bedrooms, and bathrooms. Today, we'll cover the less common but still essential areas of a home, like back decks, the dreaded garage, and the home office space.
Let's get cleaning!
Patios, Porches, and Decks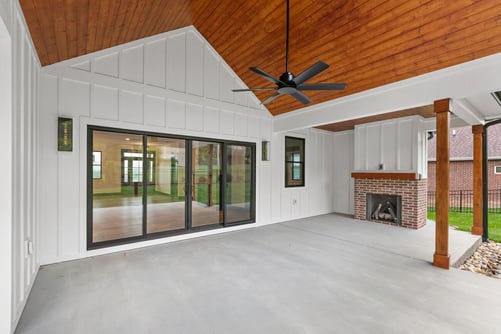 Patios, porches, and decks hold most of the entertainment space of a home. Whether you have a pool or a very nice outdoor kitchen to grill in, it's good to keep your space free of clutter. Here are some ways to maximize your space:

Use decorative bins and baskets - Place rattan, metal, or ceramic containers around to hold gardening tools, kid's toys, outdoor games, and other loose objects. Having a spot for everything helps keep the space tidy.
Add an outdoor cabinet - A weather-proof cabinet or shelving unit gives you ample room to organize grill supplies, gardening tools, and more. Keep things you don't use as often in these enclosed storage units.
Incorporate multi-use furniture pieces - Coffee tables with built-in ice buckets or ottomans with flip tops for storage offer both seating and smart organization. Outdoor cabinets with seating on top are also useful.
The key is to maximize vertical storage space and have a designated spot for outdoor essentials you want access to. Maintain the system by always putting items back in their proper place after use.
The Dining Room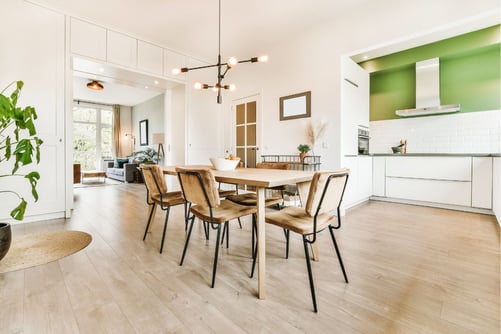 Depending on your house layout - you may have an open floor plan that doesn't have a separate dining room. If that's the case, stick to storing your silverware, plates, and other eating accessories in the cabinets in the kitchen

Use a buffet cabinet to store dinner supplies - Having these items easily accessible makes setting the table and serving meals much easier.
Store extra chairs that are not in use against the wall - Hang folded tablecloths and napkins over the chair backs for an added fancy flair
Store wine glasses and barware together - put them on open shelving for easy access.
Minimize tabletop objects when not in use - Keep it simple with a table runner, centerpiece, and candles.
Use trays and baskets to corral small objects - This keeps things like napkin rings, napkins, and spare utensils in a neat space.
The key is having a place for everything while keeping surfaces and tabletops clear when not entertaining. Properly stored items allow for quick setup and takedown for meals.


Upgrade Your Home >> Ways to Upgrade Your Laundry Room and Mudroom
The Home Office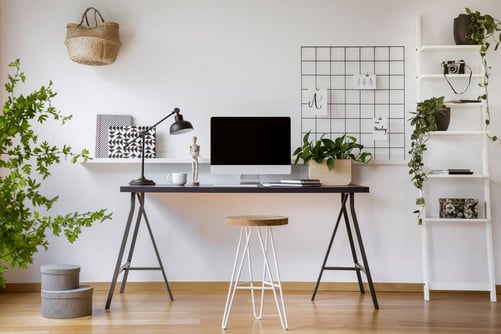 Here are some tips for keeping your home office organized and clutter-free for better focus:
Invest in storage solutions like file cabinets, shelves, and desk organizers - Keep paperwork, supplies, and misc items out of sight. Use trays and vertical files to corral paper.
Clear off your desk surface except for essential items - Store things conveniently within reach
Utilize the door or wall space - Hang wall pockets, over-the-door hangers, and racks for storage.
Minimize clutter from cords with raceways or cord covers - Also use a power strip to neatly corral plugs together.
Deal with paper right away - Toss junk mail immediately and file away important documents before they pile up.
Maintain the system by putting everything back in its designated spot at the end of each work day. The key is establishing a place for all your most-used supplies and office items so they don't spread out over the workspace. A de-cluttered office helps maintain focus.
Focus More >> 7 Tips for Setting Up Your Home Office for Maximum Productivity
The Cluttered Garage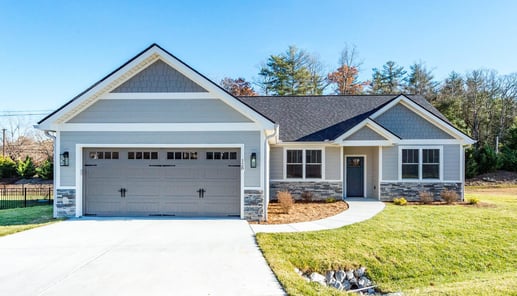 Here are some tips for organizing a garage to accommodate cars, a workshop, and miscellaneous items:
Use overhead horizontal storage for long items - Like kayaks, lumber, holiday decorations, etc. Hang items from the ceiling rafters.
Set up a workbench or table for your workshop area - Store tools in labeled bins, cabinets, or a toolbox nearby.
Mount pegboards to hold tools, extension cords, and other equipment - Outline each item's location in chalk for easy return.
Use shelf risers, stacking bins, or cabinets to take advantage of vertical space - Store seasonal items, sports equipment, camping gear, etc.
Use hanging wall racks or vertical stands - store bicycles, tire rims, and other cumbersome items neatly off the floor.
Install shelving units or utility cabinets for car-related items - Organize automotive fluids, cleaners, rags, etc. Label clearly.
Do occasional purges of unneeded items - if there is something that has no value and has been sitting in your garage for over 2 years, it may be worth getting rid of it.
The key is maximizing vertical space and being intentional about item placement to limit the amount of stuff you have and need to keep in the garage.

Find Peace in the Mountains
If you got to the end of this article, I hope you are now fueled with the energy to get cleaning!
Our homes are built to make the most of the gorgeous landscapes in Western North Carolina and are available for families of all sizes. Whether you've lived in North Carolina for a long time or you've only just begun to experience the allure of the Blue Ridge Mountains, our Vista communities are right for you.
We'd love to help you in your move to Western North Carolina. Call us at (866) 519-2400 or contact us online today.