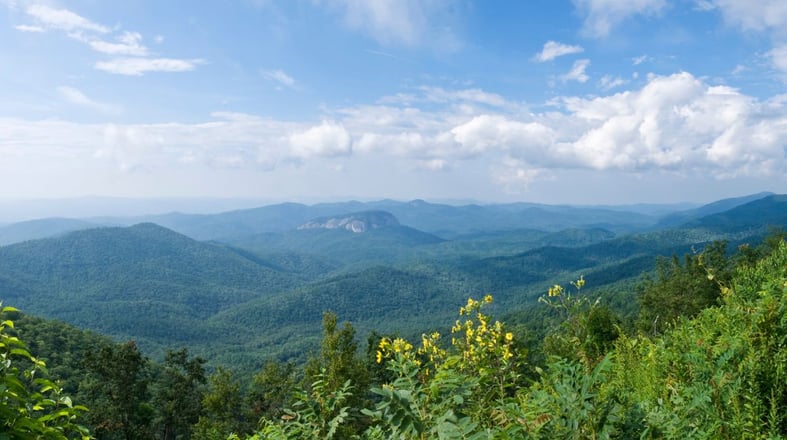 Living in the Blue Ridge Mountains offers a unique experience, and it's important to build your home in a way to maximize the potential views. By strategically placing windows and doors and creating the proper flow in the living areas, homeowners can create a seamless connection between indoor and outdoor living, allowing them an immersive experience.
Today, we will explore design techniques to enhance this connection, ensuring your dream home embraces full mountain views while offering comfort and luxury.
Home Views: Frame the Landscape with Windows
The first step in maximizing views is emphasizing the expansive vistas available to you in the Blue Ridge Mountains with windows. Large windows strategically placed throughout the home, especially in key rooms such as the living room and master bedroom, can help ensure spectacular views at any time of day.
Picture windows offer unobstructed views, while strategically placed corner windows can provide panoramic glimpses of the mountains from different angles. Creating a bay window can offer you and your guests a comfortable place to sit and enjoy the scenery. To add some personality or intrigue, consider opting for arched windows.

Window placement may be one of the most important features in the home planning process because it allows you to get the views and light in your home that you want.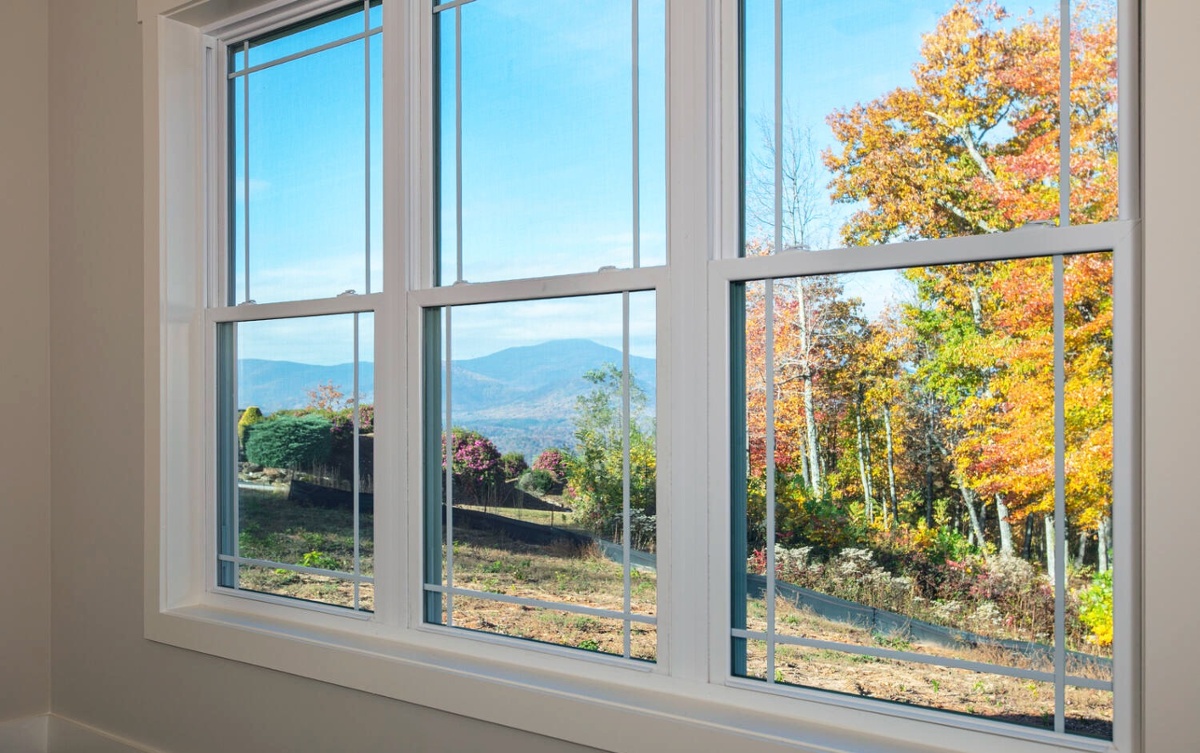 Thrive In an Outdoor Living Space
To fully immerse yourself in the beauty of the mountain scenery, consider incorporating balconies and terraces in your home's design. These outdoor spaces become extensions of your home and serve as the perfect spots for relaxation, entertainment, and taking in the views. Little is better than enjoying the sunrise or sunset on your back porch while looking across the North Carolina landscape.
For a private getaway for some quiet time, place a balcony off the master bedroom. Create a Utilize strong glass or sleek cable railings to maintain unobstructed views while ensuring personal safety.

While decks and patios are great to relax on, be sure to use your front porch if you have one!
Enhance Your Home >> 7 Ways to Celebrate Summer on Your Front Porch
Use Natural Materials as Accents
When deciding on your home's interior design choices, it's important to choose materials that harmonize with the natural surroundings. Incorporate elements like stone, wood, and natural fibers into the design to create harmony with the outdoor environment and surrounding landscapes.
Decorating a home like it's a loft apartment in NYC while nestled in the landscapes of the Blue Ridge Mountains can make a home feel at odds with its local environment. Fit into the scenery surrounding you while incorporating pieces of personal flair to make it yours.
Consider an Open Floor Plan
Open floor plans are a popular design choice for many styles of modern homes, as they help encourage a natural flow through the home. By removing unnecessary walls, you can create a sense of continuity throughout the space. Living spaces with open floor plans and high ceilings will feel immense and fit well among the mountainous landscape

Consider incorporating sliding glass doors that can be fully opened, effectively joining the space between the living room and the outdoor patio or deck. This design technique also brings in more sunlight in your home and improves air ventilation. It's a win-win!
Design More >> 5 Ideas for Making the Most of an Open Floor Plan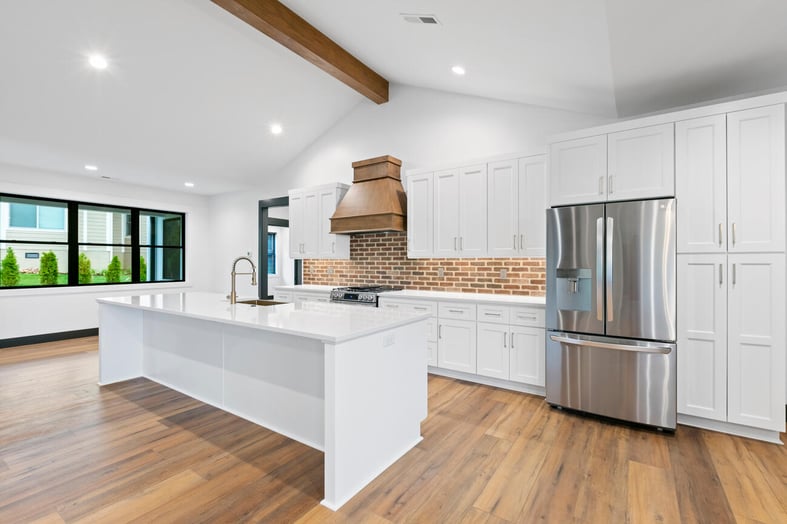 Engage in Thoughtful Landscaping
To complement the mountain views, consider incorporating thoughtful landscaping around your property. Use native plants, trees, and shrubs that enhance the allure of your home. You may also benefit from this and see local wildlife around your home! If you're into bird-watching, make sure to set out some feeders to attract them more often. Bring nature straight to your home!
With landscaping, you may also need to consider walkways. Strategically placed pathways and seating areas can help you and your guests enjoy the best views. By paying attention to your custom home's outdoor landscape, you can extend the beauty of the mountains in and around your home.
Light Up the Night
The majesty of the Blue Ridge Mountains shouldn't fade with the setting sun. Incorporate outdoor lighting that accentuates your landscape and allows you to enjoy the outside of your home even after dark. Highlight key architectural features, pathways, and natural elements to create an enchanting nighttime mood.
Well-planned lighting design not only enhances the aesthetic appeal but also ensures safety and security in your mountain retreat.

Maximizing mountain views in your Blue Ridge Mountain home is a design endeavor that combines artistry and functionality. It may feel like an unnecessary step in building a home, but considering all factors can help satisfy your needs in the home-building process while creating a home that is a dream come true.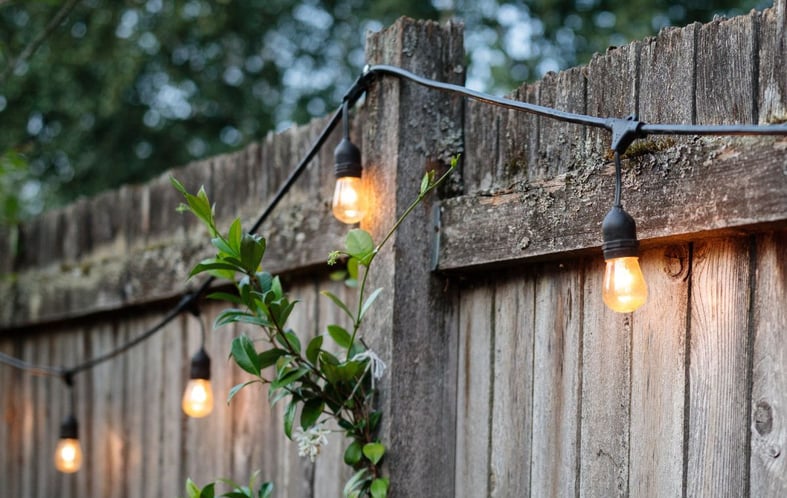 Embrace the Beauty of the Mountains
Our homes are built to make the most of the gorgeous landscapes here in Western North Carolina and are available for families of all sizes. Whether you've lived in North Carolina for a long time or you've only just begun to experience the allure of the Blue Ridge Mountains, our Vista communities are right for you.
We'd love to welcome you home to Western North Carolina. Call us at (866) 519-2400 or contact us online today.