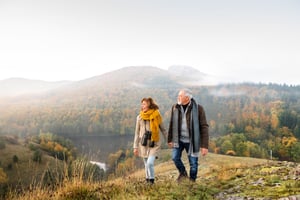 Are you thinking about what to do Valentine's Day? Western North Carolina affords ample opportunity to enjoy a multitude of outdoor and indoor activities, including hiking, biking, skiing and exploring the beautiful mountain vistas. You could also take some time to check out all the restaurants, breweries and tourist hot spots! Check out the following ideas for places to take your date on Valentine's Day in Western North Carolina: Cataloochee Ski Area, The Biltmore Estate, Harrah's Cherokee Hotel and Casino, Sierra Nevada Brewery, and Waynesville, NC.
Cataloochee Ski Area
Feel like skiing and then having drinks in a warm, cozy lodge? Take a drive over to Maggie Valley and experience skiing in Western North Carolina. Cataloochee Ski Area has 18 ski slopes and trails, and over half of these are for beginners if you or your date are new. You can purchase all day passes as well as rental equipment. Cataloochee also offers jacket and bib rentals as well as lessons. If skiing isn't your thing, then try snow tubing in Maggie Valley.
Biltmore Estate
Take a relaxing, romantic walk through this architectural wonder. Explore the 250-room mansion as well as the 8000-acre grounds. Guide yourself or purchase a self-guided audio tour. After touring the house, take a walk through the gardens. Paths wander throughout and you can walk your way down to the Conservatory, a greenhouse that contains palms, orchids, ferns as well as many other exotic plants. After you have worked up an appetite, dine at The Stable Café or Cedric's Tavern.
Harrah's Cherokee Hotel and Casino
If you are looking for something a little more glitzy, take a nice drive through the mountains to Cherokee, NC where you can eat, drink and gamble at Harrah's Casino. The casino offers traditional table games like Craps, Blackjack and Roulette as well as video game slots. Observe the gambling from above and take a walk through the complex, eating at one of the many restaurants that adjoin the casino. The adjacent center offers bowling, an arcade, and even more restaurants. Check the schedule of the 3000 seat Event Center to see if one of your favorite acts is playing, and if that's not enough, you can leave the casino to see what Cherokee the town has to offer, including a wide variety of events that highlight Cherokee Indian culture and traditions.
Sierra Nevada Brewery
If drinking good beer and eating good food next to a cozy fire is more your thing, head over to the Sierra Nevada Brewery. Sample one of 19 beers at the Taproom, and then pair up your beverage with a variety of meals made from local ingredients, tapas style. Sit at an outdoor patio fire or enjoy live music. Take a formal or informal tour of the brewery and check out a history of brewing.
Waynesville, NC
Maybe you are looking for a more low-key alternative to Asheville, but still want a charming, small-town feel. Waynesville is a great place to visit no matter the occasion or season. Nestled west of Asheville, Waynesville is a good location to use as a hub for hiking, or checking out the beautiful mountain vistas with proximity to The Great Smoky Mountain National Park and the Blue Ridge Parkway. Waynesville has a lively and unique Main Street where quaint meets mountain charm. The town hosts a variety of local restaurants, breweries and a set of diverse stores for window shopping.
Take advantage of Western NC this Valentine's Day! No matter what your preference, whether it be a quiet walk along a scenic path, a jaunt between breweries, a night of gambling, or an evening of skiing and staying warm by a fire, Western NC has it all! Does all this talk about fun things to do in Western NC make you want to move here? Check out our free Relocation Guide. Click the banner below to get yours today!