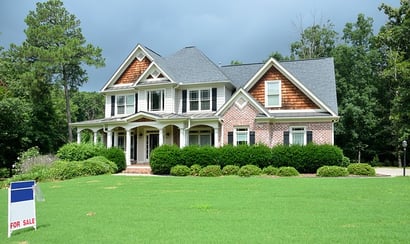 The largest investment a person makes is normally their home. When buying a home you spend a great amount of time searching for your perfect move-in ready home or designing your "dream home" before signing any contracts. Many things are factored into the house hunt including: location, price, market trends, property taxes, homeowners association fees, and the condition of the property.
In addition to the money side of buying a home, each buyer usually has a wish list that includes their needs (the things the buyer absolutely has to have) and wants (the features the buyer would like, but doesn't necessarily have to have). While the home-buying process involves a number of important choices, one of the very first decisions buyers need to make is whether to shop for an existing home or build a new one. Let's take a look at both sides of building a new home or buying an existing home.
Should You Build?
PROS: The main benefit of building your new home is the ability of tailoring it to your specific needs and wants. The sole purpose of a custom home is to meet the buyer's personal vision. Each custom home is unique, so this option tends to be more expensive. If you are building with a tract home builder, you will have the options of customizing color choice, flooring options, certain finishes, and more. Since your choices are limited, labor cost is reduced.
New homes are built with higher standards meeting current building codes, are often more energy-efficient, and incorporate up-to-date technology. For the first few years, you can rest with a peace of mind knowing you are under warranty and are less likely to deal with big home system issues. Learn more about what you should know before building a home.
CONS: So why not go ahead and build a new home? When it comes to building a new home, you must be prepared to wait a little longer to move in. When purchasing an existing home, you can expect to move in within weeks of making your initial offer. If you build, you'll be waiting months to move into your new home.
Also, keep in mind when you are building a new home you could end up living next to an empty lot for awhile.
SHOULD YOU BUY?
Pros: The benefits of buying an existing home are more than financial. Buying an existing home is less stressful than the building process of a new home. Since existing homes are already part of an established neighborhood, you can get a better feel of the area.
Cons: Obviously, you'll have a better chance of facing maintenance issues in an existing home, but you will have a home inspection before move-in that should root out any potential problems before you close. Moving into an existing home, you may have to spend time and money updating all of the old carpet and dated wallpaper. However, the outdated carpet, wallpaper, and countertops could land you a better deal!
Are You Ready To Decide?
With that being said, every market is different - just like every buyer is different. The best way to choose the right option for you and your family is to talk to an experienced real estate agent. Your agent will be able to tell you where the deals are, what the neighborhood is like, and give you insight on upcoming communites.
At Vista Developers, you have the option to build your home from the ground up or buy a move- in ready spec home. We offer the best of both worlds located in the foothills of the Blue Ridge Mountains only minutes from Asheville, NC.
If you'd like to learn more about Vista Developers, please click the banner below to request a consultation with a home specialist. We look forward to helping you build your dream home or find your perfect move-in ready home!