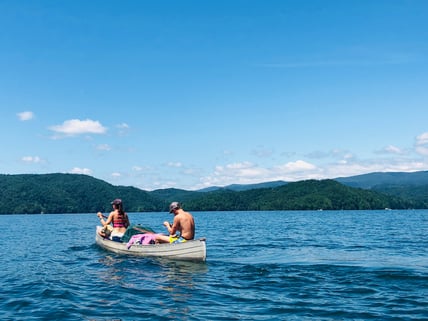 With summer break almost over, you may still be searching for more ideas to keep your kids entertained. After reading our last blog on 4 summer activities your kid will love in Hendersonville, NC, let's discuss the outdoor wonders surrounding Hendersonville.

In fact, now is a perfect opportunity to escape the city and discover the hidden gems near Hendersonville. As busy routines will soon resume and the fall season approaches, this is the time to make the most of the remaining time.

Check out Vista Developers' top six outdoor day trips within a 90-minute drive from Hendersonville. Fun for the whole family is guaranteed!
Love Nature? 6 Outdoor Activities You'll Love Nearby Hendersonville
DuPont State Recreational Forest - about 25 minutes from Hendersonville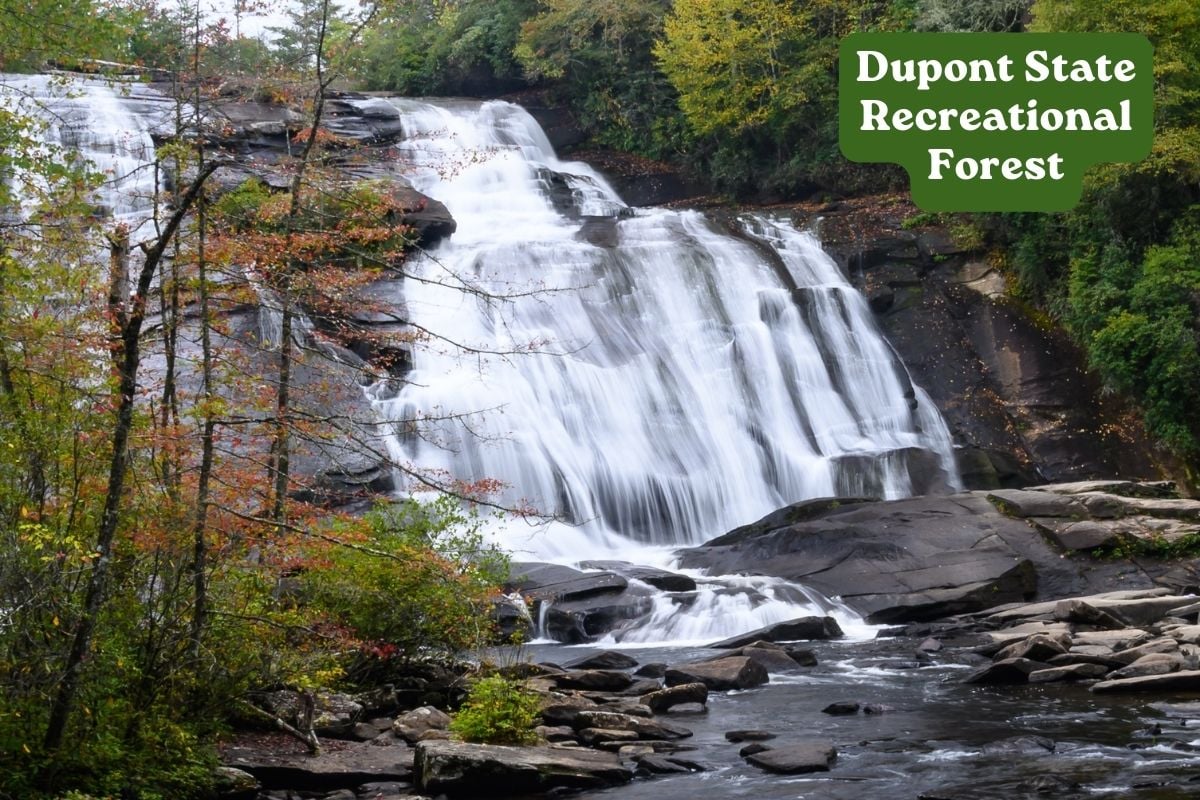 With over 3,600 glowing Google reviews, this breathtaking natural wonder surely lives up to its reputation! DuPont Forest, spanning 12,500 acres across Henderson and Transylvania counties in North Carolina, offers an abundance of fun family activities. From hiking trails and biking paths to refreshing waterfalls and fishing spots, there's something for everyone to enjoy. Plus, you can even bring your furry friends along!
Best of all, admission to the site is free for all visitors.

Lake Lure & Chimney Rock – about 30-40 minutes from Hendersonville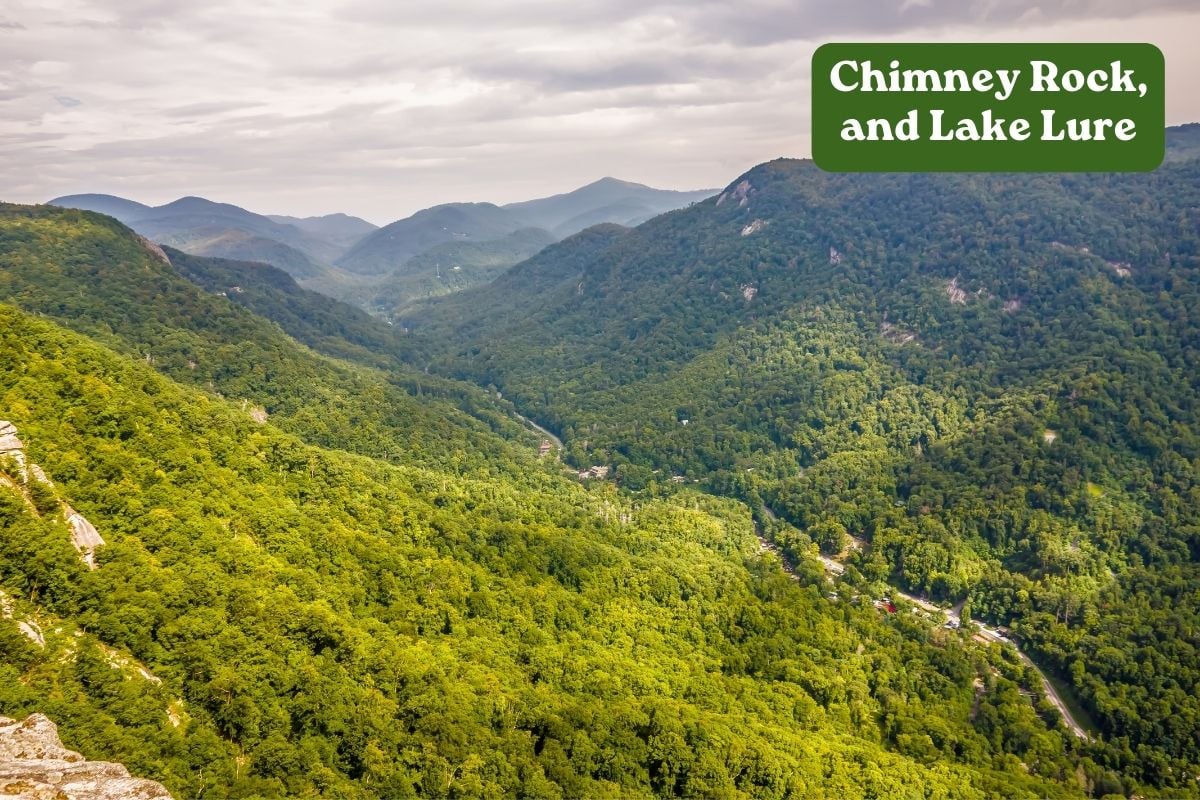 Rutherford County is a fantastic destination for outdoor enthusiasts. With the magnificent Lake Lure and Chimney Rock State Park, you can easily enjoy a full day of outdoor activities, including a boardwalk, zip-line tours, kayak tours, hiking trails, rock climbing, geology, waterfalls, shopping, and riverfront restaurants!

Admission to the Lake Lure Beach and Waterpark is $10 per adult, $9 per senior, $8 for children 4-12, and free for children under 4. Chimney Rock admission is $17 per adult, $8 for youth ages 5-15, and free for children 4 and under.

Table Rock State Park – about 45 minutes from Hendersonville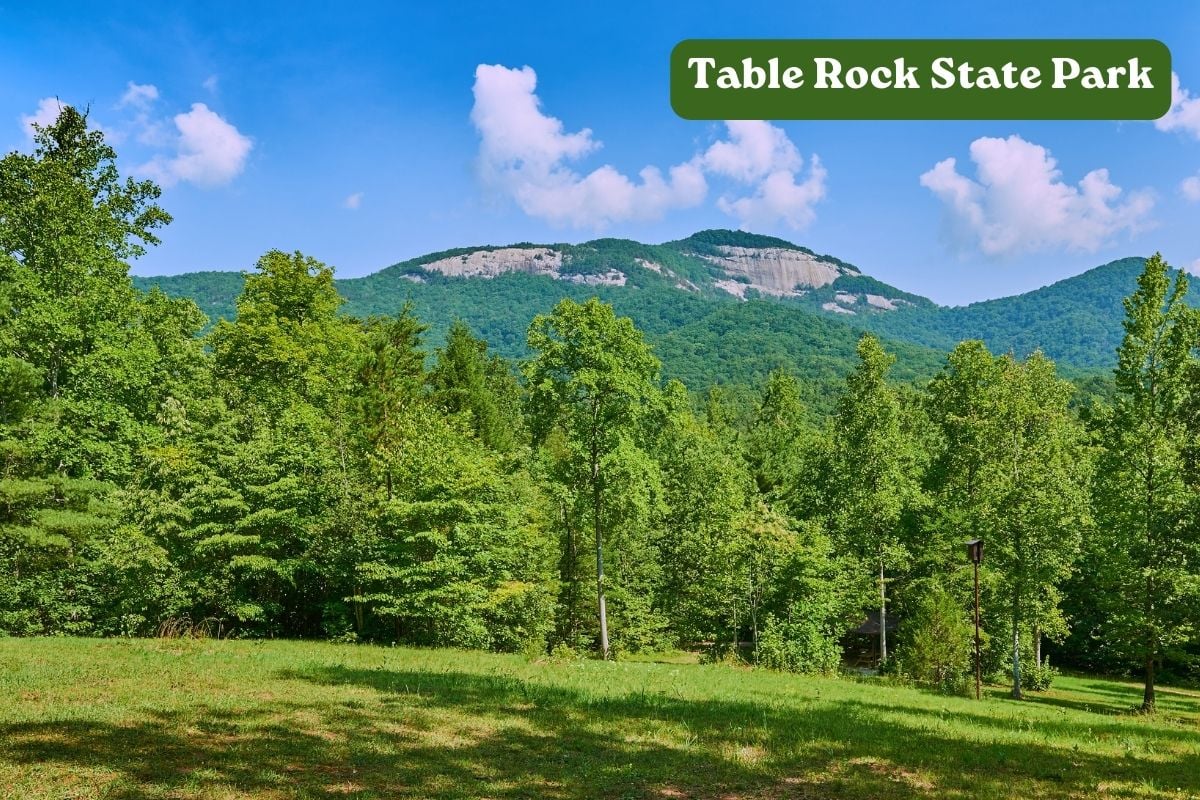 Are you ready to cross to the other side of the state's borderline? South-East to Hendersonville, at the SC's Upstate and right at the edge of the Blue Ridge Mountains, lies Table Rock State Park. This 3,083-acre park also includes Pinnacle Mountain, the tallest mountain in the state.

At Table Rock, you can find any outdoor activities you like: fishing, boating, swimming, geocaching, bird watching, and picnicking. There is even a playground for kids, making this a truly all-inclusive fun family activity. The park also provides free Wi-Fi, so you can still check in on Facebook and Instagram. Have your pictures featured on South Carolina's State Parks website and social media accounts (don't forget to hashtag)!

Admission to Table Rock State Park is $6 for adults, $3.75 for SC seniors (65+), $3.5 for youth 6-15, and free for children 5 and younger.

Are you into fishing? Read more about the best places to cast a line near Hendersonville, NC.

Swamp Rabbit Trail – about 1 hour from Hendersonville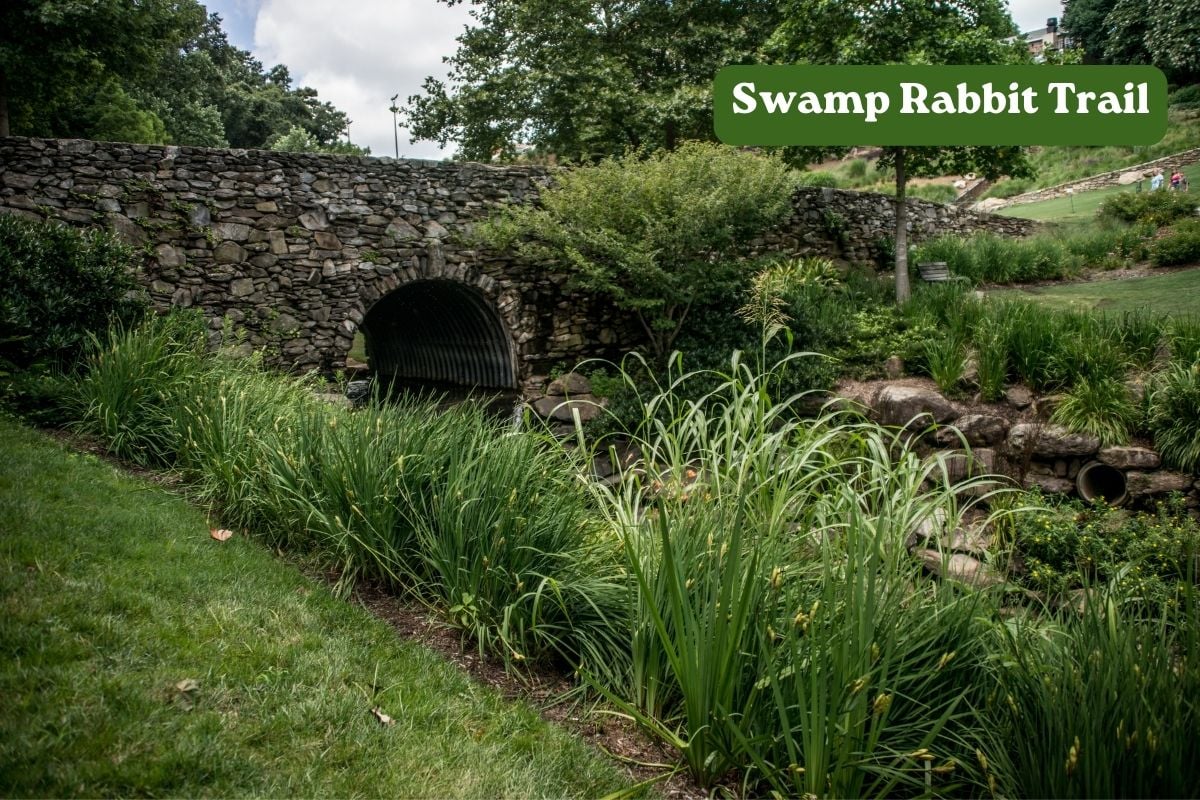 If you've already crossed to the southern side of the borderline, don't miss out on the Swamp Rabbit Trail. This 28-mile-long paved trail connects Travelers Rest to Downtown Greenville, offering an ideal route for cycling, jogging or leisurely strolls with friends.
Along the trail, check out Cool Mama's Ice Cream, enjoy the lake at Furman University, grab a bite to eat at the Swamp Rabbit café, chill out at Unity Park, enjoy some mountain biking at the Bike Skills Flow Park, then stop downtown Greenville to explore the shops, boutiques, studios, restaurants, and the Reedy River at Falls Park.
The Swamp Rabbit Trail is free for everyone to enjoy.

Blue Ridge Parkway - about 1 hour and 5 minutes from Hendersonville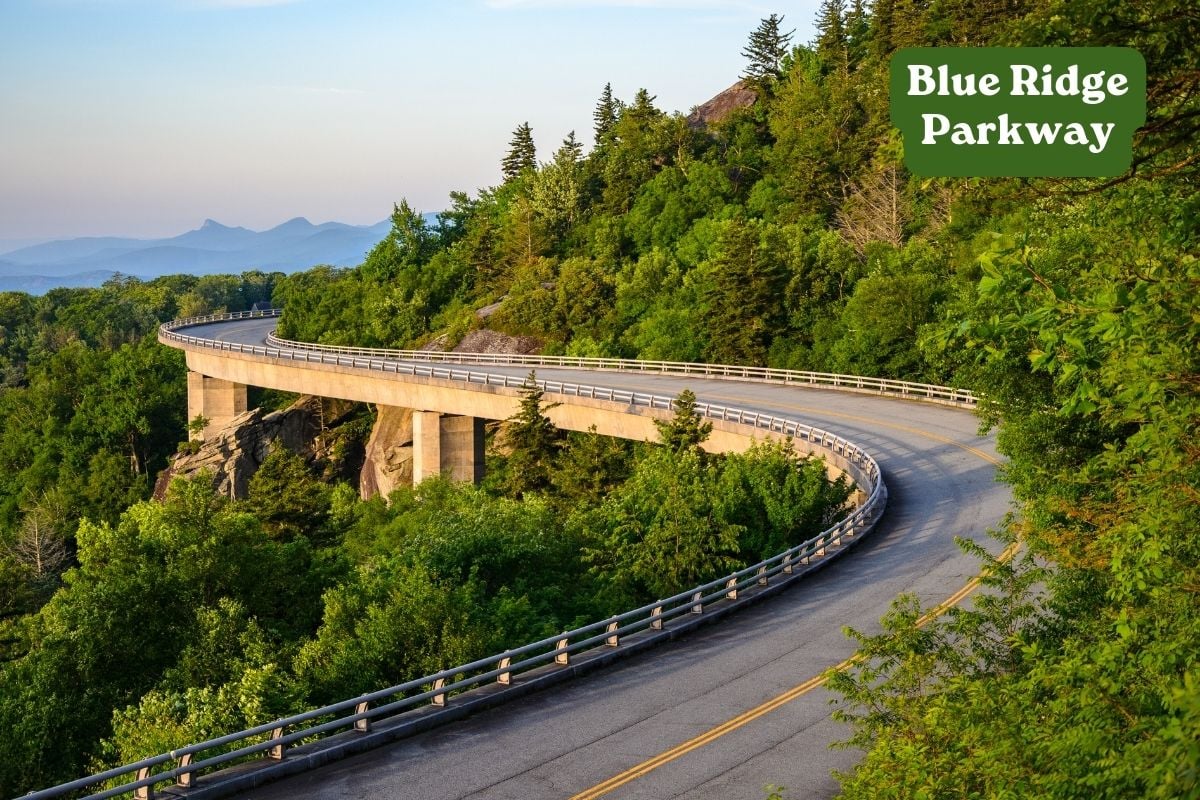 This national scenic byway is definitely a must for anyone visiting the area. Spanning an impressive length from Virginia's Shenandoah National Park to North Carolina's Great Smoky Mountains National Park, the iconic Blue Ridge Parkway route is America's longest linear park. Its name originates from its alignment along the spine of the majestic Blue Ridge mountain chain.

With multiple entrance points scattered along the 469-mile-long drive, accessing the parkway is a breeze, aided by conveniently placed mileposts along the route. While driving the entire parkway journey may take several hours, the beauty of this experience lies in the flexibility to hop on and off at your leisure, allowing you to enjoy the breathtaking views and outdoor activities.

The great news is that some of the most captivating sights along the Blue Ridge Parkway are located within reasonable proximity to Hendersonville. Here are our favorite three:
Frying Pan Mountain Lookout Tower - milepost 407.6, about 56 minutes from Hendersonville
Skinny Dip Falls - milepost 417, around 1 hour from Hendersonville
Graveyard Fields Hike and Waterfall - milepost 418.8, about 1 hour and 5 minutes from Hendersonville
Are waterfalls your favorite outdoor fun? Learn more about best waterfall hikes in Western North Carolina.

South Mountains State Park – about 1 hour and 22 minutes from Hendersonville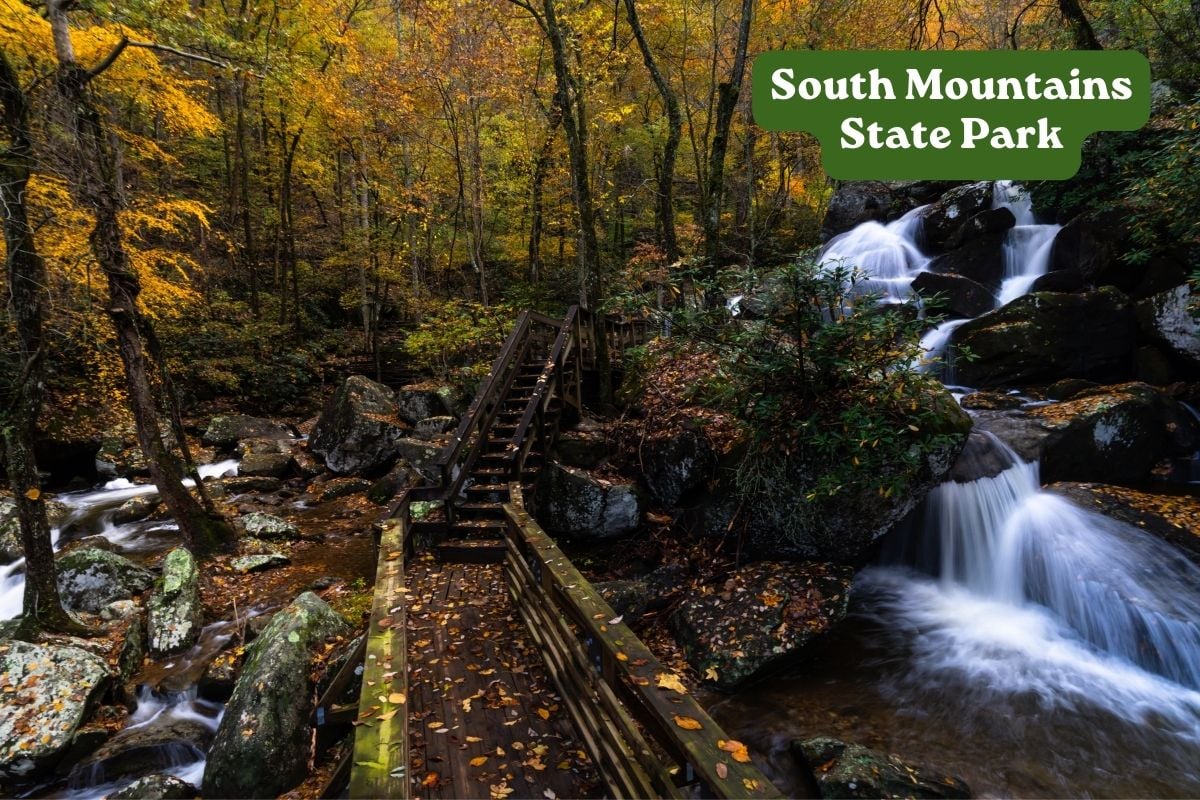 South Mountains State Park is a true outdoor adventure with over 40 miles of trails leading up to elevations up to 3,000 feet and an 80-foot waterfall. On your way to the top, you can fish for trout, mountain bike, go horseback riding, and, of course, picnic at either of the many spots you find that look great for lunch. (You can even camp if you'd like for your trip to continue for another day!)

Admission to South Mountain State Park is free for everyone to enjoy!
Come See for Yourself.
Western North Carolina is renowned for its stunning natural landscapes, making it a captivating destination for both travelers and those seeking a new place to call home. If you are looking to make the Western North Carolina Area your new home or would like more information on building your dream home in the Blue Ridge Mountains, contact Vista Developers today!