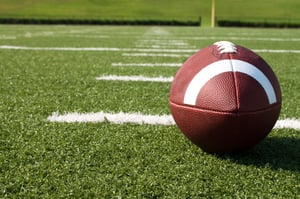 Didn't all the holiday parties just end? They did! And if you are like everyone else, the thought of hosting a Super Bowl party in your Western, NC home can make you a little stressed even though it sounds spectacular! How about enjoy a party without the stress? We've put together some ideas that will make this year's super bowl party less stressful and fun. Here is how to host a stress-free super bowl party.
Get Organized
Behind every good party is an organized host and hostess. Before you even begin to worry about things like food and snacks, write out and check off the following Pre-Party Check-List.
--Invite guests and get a final head count.
--Plan the menu.
--Figure out parking options for guests if there is spillover from your property (neighbors' driveways, adjacent lots, valets, etc.)
--Map out seating given the invite count and make sure there is space to watch the game.
Purchase Paper/Plastic Goods
After you're organized, you can purchase the paper goods! Don't use your Mother's china, you want this to be stress free, right? No dishes, no stress.
Make sure you have more paper products than you need. To be safe have about twice as many as guests. You can always put the rest into storage for another party. You will want bowls, plates, forks, knives, spoons, and napkins, as well as table cloths for any surface you are serving on. You can coordinate the entire set with matching colors, or you can select colors that represent one or both teams. Feeling neutral? Just go with plain white. On the other hand, you could go all the way with official NFL products. Although more pricey, they are also lots of fun.
Prepare the Food!
Just about the only thing about as important as the football game is the food you serve.
Cookies—Find cookie cutters that are football themed (football, helmet, jersey) and then get to work with the correct colors of frosting. Prep the cookies pre-game or have kids who aren't interested in the game decorate.
Cake Pops—Use cake pop molds to bake tiny football treats that are football themed. Decorate before or have your younger (or older) guests do it as a game-time activity. Molds are easy and fun.
Slow Cookers—These aren't just for week day dinners for the kids! Use one or as many as you have to cook up heavy appetizers or entrees perfect for game day consumption. A slow cooker frees up space and is easy to use. They are also very versatile. Try pulled pork or hot wings. There are as many dips as you can imagine, including cheese, sausage, or even a Reuben dip.
Pasta Bar—Take the effort out of serving and let your guests serve up a plate of pasta. Give them a choice of different pasta styles and sauces as well as salad and bread. There's even football styled pasta!
Snacks!
In addition to the above, serve up a host of easy to prepare snacks for your guests to graze on as they watch the game, but go beyond the standard snack mix without the stress!
Warm pretzels and mustard—Good with a variety of mustards for dipping.
Pizza pockets—Use dough bought from the store and stuff them with cheese, meat and sauce of your choice. Accompanies the pasta bar.
Cinnamon wrapped breakfast sausage—Much like Pigs In a Blanket but with a twist. Take store bought cinnamon rolls and wrap them around your choice of breakfast sausage. Serve with icing or syrup. They are both savory and sweet.
Cheeseburger Nachos—Simple and fun. Use beef, cheese, tomato and bacon. Why choose between nachos and cheeseburgers when you can have both?
Shrimp spring rolls—Another favorite. Serve with a sweet and spicy sauce which can then be used for other snacks like chicken tenders or shrimp.
Enjoy the Super Bowl this year with a stress-free party!
Looking for a home with a floor plan built for hosting parties? Check out the beautiful open floor plans we have to offer here at Vista Developers! If you have any questions or would like to learn more you can give us a call or contact us online!