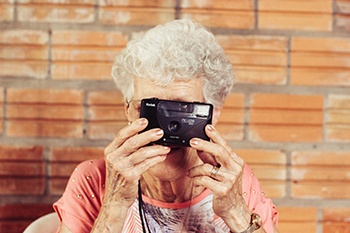 Western North Carolina has gotten some (well-deserved) press as a great place to retire. When you're looking to settle down and find a place with the perfect 4-season climate, friendly locals, and enough to do to keep you from getting cabin fever, then WNC is the place to be! We have four things we think you need to know before you take the plunge.
You don't have to give up your golf habit — or sacrifice an active lifestyle. WNC is known for its beautiful spot right in the foothills of the Blue Ridge Mountains. You may think that will limit your activity options — but it really only opens them up! We have many golf courses, each with its own gorgeous view, for you to choose from. Some are even connected to one of Vista's many communities. Western North Carolina also boasts beautiful hiking trails and state parks open to young and old. You don't have to drop your hobbies to retire in a location as wonderful as this.
You'll have access to some of the best healthcare in the country. Western North Carolina has been a common choice for retirees for decades now, and a top-notch healthcare infrastructure has built its way up, giving you great options for ongoing care once you're settled in.
Do you love to meet new people? Then WNC is the place to be! We're known here for our friendly locals and vibrant, close-knit communities. Spend a Ladies' Day Out shopping in towns like Hendersonville or Waynesville or take a quick drive to visit Cashiers or historical Bryson City, and you'll make new friends everywhere you go.
We're friendly to fixed budgets. North Carolina has a cost of living that is nearly 4 percent cheaper than the national average, with overall lower home prices and even a lower state income tax than many other states. With Western North Carolina's mild mountain climate, you won't find yourself spending left and right on keeping cool in the summer and warm in the winter, and our burgeoning farm-to-table movement means it's easy to find affordable, locally grown fruits and vegetables right nearby.
Retiring in Western North Carolina doesn't just mean settling in Asheville. Vista Developers has wonderful communities spread throughout the Blue Ridge area, from Blacksmith Run in Hendersonville, Bill's Mountain at Lake Lure, or even the Riverbank down by Tryon, North Carolina.
With beautiful houses built to your exacting standards and communities that let you decide whether you'd love to spend your days out golfing, shopping in our friendly local towns, or even just sitting on the porch with a cup of coffee watching the sun rise over the mountains. Vista is here to help you make your retirement everything you dreamed.
To learn more about our communities and available homes, give us a call at (866) 519-2400 or contact us online today!