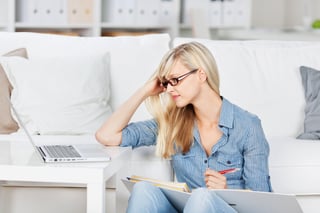 Before you begin looking for a custom home builder in the Western North Carolina area, it's important to make sure you know what you want in your new home. Do you know the size of the home you would like to build? What is your budget?
Choosing a builder is probably one of the most important decisions in your building process. Researching and knowing what questions to ask can greatly help you find the right builder to fit YOUR needs.


Search for a builder in your future home's location
First things first! Narrowing down your research can be a bit overwhelming so start off by searching for only builders based on your future home's location. From there you can research their processes, portfolios, and check out the communities where they build so you will know if it's the perfect fit for you and your family.
Are previous customers happy?
Word of mouth is the best way to learn more about a company. Talk with friends or family who know firsthand how it is to work with the builder. You can ask around for references and recommendations or schedule a tour of the property to see for yourself. You want a builder that is trustworthy and reliable. After all, this is a large investment!
Is there an good open line of communication between the builder and the buyer?
Transparency is critical when choosing a builder. Your builder should be happy to answer any questions or concerns you have from the very beginning. Once you have chosen your lot and the project is ready to begin you should have a project timeline and a price for your home after you have completed your appointment with their design team. Remember to steer clear of a builder who seems unsure or having trouble answering your questions.
CONTACT VISTA DEVELOPERS
Whether you're still in the dreaming phase or already packing boxes, we'll be happy to answer any questions you might have about the Vista Developers building process. You can reach us by calling (866) 519-2400 or contact us online here. We look forward to helping you build your new custom home!